Crashing while riding one, being hit by one, or tripping over one These are the possibilities of getting injured by the currently popular electric scooters. Thousands of people enjoy to cruise on them. A study that was published in JAMA Network Open revealed the possibility of injuries. It raises questions about the risk of the scooters. Is the problem being treated as seriously as it should?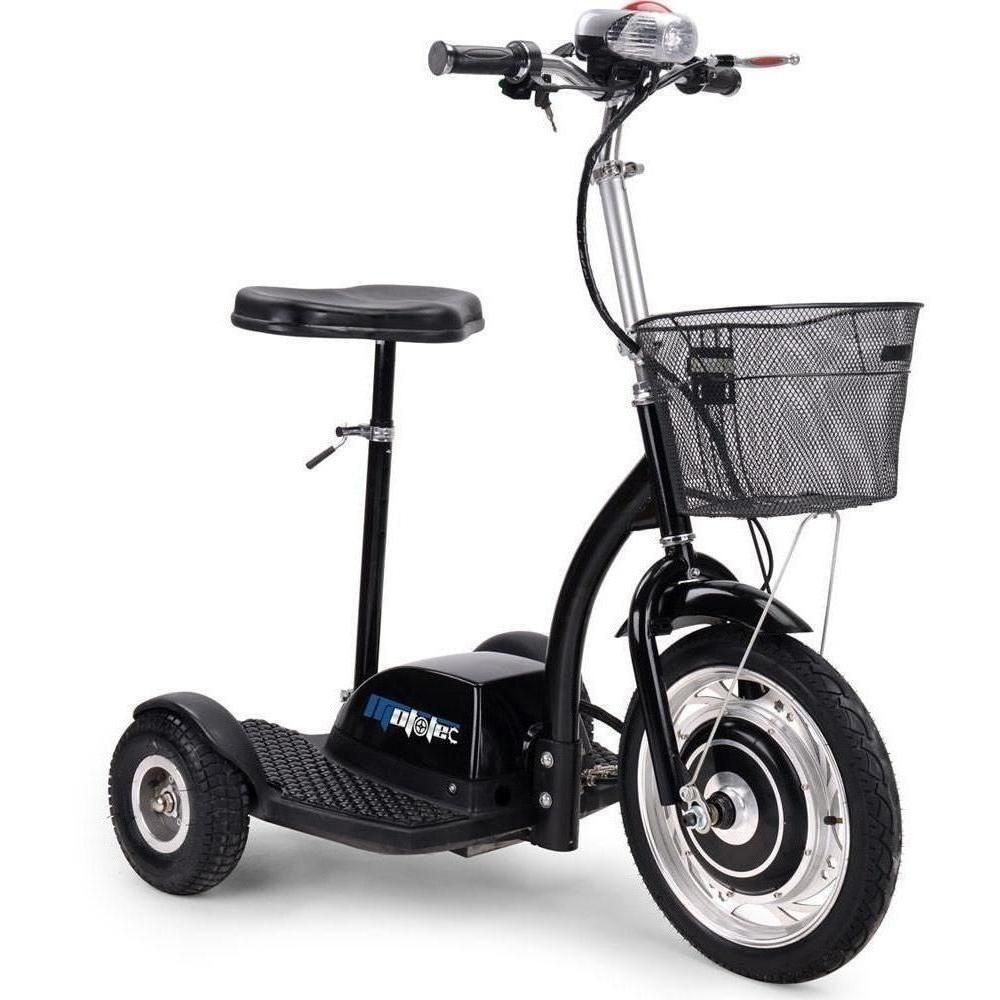 Since September of 2017, the use of the scooters has constantly been increasing, the time when Bird Inc. came to Santa Monica, California. They are the ones who started it all, after placing thousands of scooters around town. The scooters work through a pay-by-the-minute system. Since then, they spread to a number of other cities.
To use one, you need a smartphone app that unlocks the scooter. Then you stand on the narrow platform, engage the handlebars, and start riding at speeds up to 15 mph. After your ride, you simply leave it wherever you arrive to.
Since Bird opened, other companies like Lime, Uber and Lyft also started providing scooter services. However, not everyone is satisfied with this modern trend. The riders seem not to pat enough attention to traffic rules, and ride among pedestrians without helmets.
The Study
According to the study published by a team from UCLA, plenty can go wrong. They reviewed the records of people who visited two UCLA emergency departments (EDs) during the first year of Bird's arrival to the Los Angeles area, which was from September 1, 2017, to August 31, 2018.
They decided to search the ED records for the words "scooter," "bird," or "lime." They excluded cases not dealing with standing electric scooter injuries. After this, they identified 249 patients who suffered such injuries, males being the 58.2% of the patients. When it comes to ages, it ranges from 19 to 40 with the average of 33.7. Approximately 61.0% are between 18 and 40, and 10.8% are under 18.
Keep in mind that people usually visit the ED when they have serious injuries. Almost a third, 31.7%, had broken bones and 40.2% suffered head injuries. More seriously injured included five bleeding inside their skulls, and the three with damaged organs inside the chest and abdomen. Fifteen patients were admitted to the hospital and two went to intensive care. Not everyone injured were riders. Scooters hit eleven, while five attempted to lift the scooters. Another five tripped over a parked scooter.
The most shocking fact is that many seem to lack appropriate precautions while riding. The majority of injured patients had not worn any head protection. The 12 patients, or 4.8%, rode while intoxicated.
During the team's three "public observation sessions", among 193 scooter riders that they observed, 94.3% were not wearing helmets, 7.8% of them had more than one person on a scooter, 9.3% did not follow standard laws of traffic, and 26.4% rode on the sidewalk in forbidden zones.
Dr. Elmore, a Professor of Medicine at UCLA and the senior author of the study, explains, "such scooters are such new phenomena, and the laws governing scooter use really vary from state-to-state and city-to-city. While these electric scooters are fun and innovative means of transportation, many people seem to be underestimating the risk and not taking proper safety precautions."
It is again worth mentioning that the study is limited to ED visits. The number of less serious injuries could be staggering. More research needs to take place, but the results are sure to be even more shocking. Imagine how many people did not even go to see a doctor.
As the scooters become more popular, the number of accidents and injuries will certainly grow. One thing the study did not do is take into account the total number of scooter riders. Paul Steely White, the Director of Safety Policy and Advocacy at Bird, said this on the study data:
"While the report importantly highlights the parity in safety between bicycles and e-scooters, it fails to take into account the sheer number of e-scooter trips taken—the number of injuries reported would amount to a fraction of one percent of the total number of e-scooter rides. Moreover, the report fails to put e-scooter injuries into context as they relate to the high number and severity of injuries and deaths caused by motorcycles and automobiles."
The whole scooter issue will remain a moving target. The technology and services relatively new and continue to evolve each day. A statement by Mary Caroline Pruitt, who is the Communications Manager for Lime, lists some of their safety initiatives:
"The launch of the Lime Gen 3 scooter with enhanced safety features, including upgraded wheels, better suspension, additional braking and improved balance."
"Global leader protecting each ride with $1 million in liability insurance."
"Investing more than $3 million in our Respect the Ride campaign to educate riders about safety and responsible riding."
"250,000 free helmets distributed to riders across the globe."
"First of its kind Safety Brand Ambassador Program to educate riders on safety."
"Dedicated Customer Support and Trust, Education and Safety teams available to riders 24/7."
"Convenors of an industry-wide Education and Safety Summit on micro mobility."
These UCLA study results surely do not mean that you should avoid riding the standing electric scooters. Dr. Elmore admits that she rode them and finds them "definitely fun and convenient." We only suggest that the study highlights that the rules and regulations, as well as safety procedures and the understanding of risks must exist in order for the trend to prosper as much as it can.