According to Counterpoint data, India's feature phone shipments grew faster than smartphone shipments thanks to Reliance Retail's JioPhone. The smartphone market has had an annual growth rate of 10%. In 2018, JioPhone was the overall market leader across all handset types and grew 11% in the feature phone segment. The main reasons for securing a top spot in the domestic market were excellent tariff plan offers and its 4G feature phone. Hence, JioPhone triumphed over the Chinese manufacturers.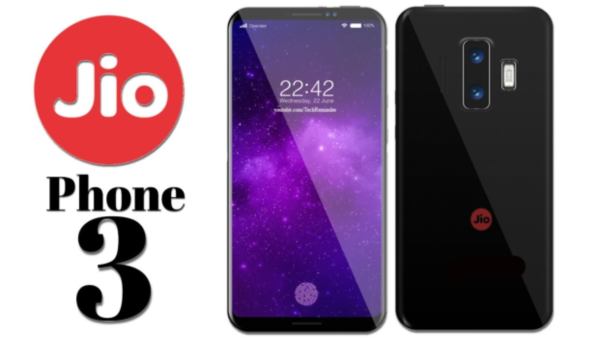 China's Xiaomi showed a strong performance with a 27% share in the last quarter of the year, while it showed a 28% share for the whole year. It came with the highest shipments in the smartphone segment. Even though Samsung lost the top spot, it still continued to grow and achieved 22% market share. Samsung is currently working aggressively on upgrading its portfolio in key price tiers so it can regain market share. A very positive step is the forthcoming launch of India-first M series.
In the fourth quarter of 2018, Vivo had 9% share, while Realme and OPPO had 8% and 7% share, respectively.
Thanks to the strong performance of Flipkart and Amazon, the online share of smartphone shipments made it to a record 36% during the year. The market leaders by revenue in 2018 were Samsung, Xiaomi, Vivo, OPPO and Apple with a growth rate of 19%. These five smartphones kept their position and the only thing which changed was that Realme entered and surpassed OPPO.
The Chinese brands were better in their annual performance in India than in 2017. They reached a record 60% smartphone market share.
The Associate Director of Counterpoint said:
This is the first time the feature phone market grew faster than the smartphone market. India remains the largest market in terms of global feature phone volume. India and Middle East are driving the feature phone market, capturing almost 3/4th of global feature phone sales in 2018. This highlights that while India is a fast-growing smartphone market, feature phones remain relevant for a large section of the population.
He also highlighted the still important feature phone segment. In fact, in just over the year, JioPhone captured 38% of the feature phone segment. JioPhone has a better compelling value than normal 2G feature phones. Moreover, the Reliance Jio 'Monsoon Hungama' offer helped with sales in the second half of 2018 after focusing on upgrading 2G to 4G of feature phone users.
India has just surpassed 430 million smartphone users. However, this accounts for just 45% of the potential total addressable market for smartphones; India is underpenetrated relative to many other markets. This was one the key reasons for its growth in 2018 where not only new users shifted towards smartphones but there was a healthy upgrade within price tiers, especially from entry-level smartphones to the mid-tier segment,
said the Research Analyst at Counterpoint, Karn Chauhan.
There has been a significant change in the competitive landscape in 2018. 2018 saw smaller brands leaving and huge players getting a share. Nevertheless, there is always room for new players and it is expected that brands will navigate strong and multi-channel product strategies in order to target users beyond Tier 2 and Tier 3 cities.